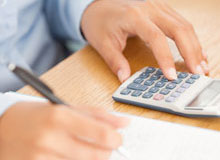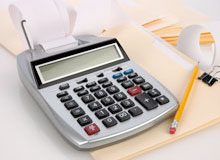 Dependable Accountant in Sacramento, CA
For the Sacramento, CA, accountant that can provide the comprehensive service you need, contact Sierra Bookkeeping & Tax Service. Our dedication to our clients' satisfaction is backed up by more than 15 years of quality customer care and reliable results.
No matter what your current financial situation, having a skilled accountant on your side can be a vital part of reaching your financial goals. Whether you're a small business looking to expand, a young couple looking to buy your first home, or an individual planning to retire, we have the highly experienced professionals that can help. We'll dig through your books and utilize our comprehensive knowledge of state and federal regulations to give you the accurate, detail-oriented advice you need to be successful. Our services include:
Sierra Bookkeeping & Tax Service is the Sacramento, CA, accountant that is committed to helping you secure a positive financial future. Whatever your current financial state, our professionals are available to offer the tools, advice, and solutions you can depend on. Call us to schedule an appointment or to set up your free 15 minute consultation.