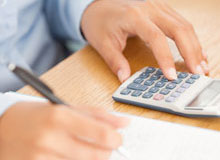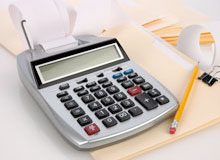 About Sierra Bookkeeping & Tax Service
We are a family owned business with over 30 years, combined accounting and bookkeeping experience. Co-owner James Utley, is an Enrolled Agent, qualified and experienced in representing clients before the IRS. Also, he holds an Advanced QuickBooks ProAdvisor Certification and all available QuickBooks ProAdvisor product certifications. In addition, he has is a computer consultant and holds a Certificate in Network Administration and Management from UC Davis. Co-owner Joannie Utley has extensive private sector experience in Budgeting, Inventory Control, A/R & A/P Management, Human Resources and Payroll, as well as Income Tax Preparation, Sales Tax Reporting and Payroll Reporting. 
We serve clients in a wide variety of business sectors, including Service, Retail, Manufacturing, Construction, Agriculture, Legal, & Financial. We strive to tailor our services to the client's needs. Weather you need some short term advice/help, or your small business needs a complete back office, we can help you. 
Read what our clients are saying about us...
"Jim always does a great job explaining in detail, yet in simple terms everything I need to understand. He is very thorough and always goes the extra mile. He catches things me, as a busy business owner can miss or forget. He's very knowledgeable, dependable, and even helps me problem solve! He knows his stuff and you can always count on him. He's worth every penny!"-Satisfied client  
"Jim has provided bookkeeping services that have supported my business from a fledgling Sole Proprietor to an S-Corp using QB Point of Sale. For 7 years He has been a mentor, patiently teaching and supporting my inexperience in accounting. It is a relief to be able to rely on Jim's support and to trust that his maticulous efforts will be accurate. If you get the chance to use Jim, do it."-Satisfied Client